Private Workshops
As long as you can gather at least 5 people, we will conduct a private workshop for children or adults. It will last 3 hours and will consist of either clay hand-building, painting techniques on pottery, or fused glass. $30 per person, all-inclusive.
Call for more info or to schedule your own workshop!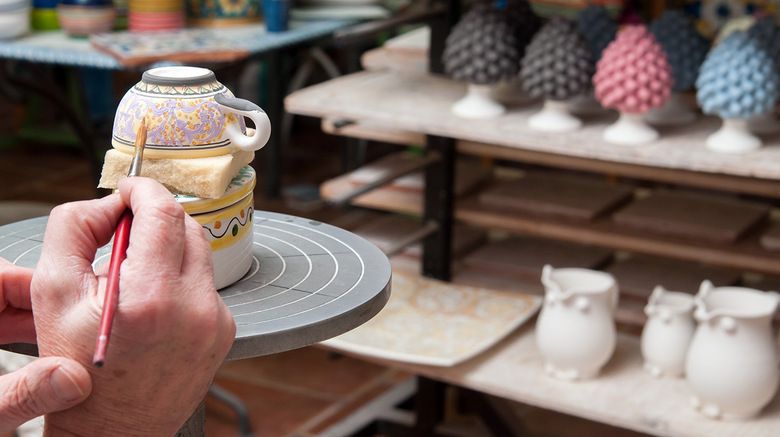 Adult Beginner's American Sign Language Class
We are offering our highly successful and fun series of Adult Beginner ASL classes. Starting September 9 through October 28., this class will be ASL Level 1A for novice beginners. It will be held every Monday evening, 6:30-8:30 pm. We welcome ages 16 years through adult. $200 per person for the 8 week class. We will be using the book & DVD called "Signing Naturally", for which you are responsible for obtaining. Pre-registration is required. Call the studio for more info or to register. (267) 519-2626.
June Goodwin has been teaching ASL classes for 20 years at Montgomery County Community College, Central Bucks West High School, and various places in Philadelphia. June also provides private tutoring if needed.
American Sign Language is for Everyone! Unlock your child's thoughts, observations and wants with the beauty of American Sign Language!
Teach your child American Sign Language and you will:
Strengthen the parent child bond
Jump start language development
Reduce frustration by increasing communication
Stimulate intellectual development
Enhance self-esteem
Getting started is as easy as waving hi and bye!
Read, Sign and Paint
We read an age-appropriate book which is American Sign Language interpreted. We learn signs of things that we see in the book. Then we paint a piece of pottery that relates to the book. It's relaxed fun for parents, caregivers and kids.
Read, Sign and Paint is held every Wednesday at 10:30 am between Labor Day and Memorial Day (with some occasional exceptions–check the calendar or call to confirm). $10 per child per session. Walk-ins are welcome.
Looking to Enhance Your School or Camp Program?
We can provide a great destination for field trips or we can bring our pottery to you.
We also help you fundraise with pottery painting!
Call at (267) 519-2626 for details.
Contact us if you would like us to come to your school.
Call (267) 519-2626 for Information On:
Corporate and Team building Events
Pre-school and Scout Visits
After school Programs